Hire Top German Voice Over Artists
Hire Top German Voice Over Artists
Need for a professional German voice over actor for hire? Find the unique german voice talent here. You have come to the right place to hire professional German voice over actors. We have a wide selection of professional German voice overs. And we are confident that we have the perfect voice for your tv/radio commercials, corporate video, explainer video, or any other kind of production. Hire professional german voice over talents.
● Direct contact with german voice actor ● Indiviual quotes ● German voices with homestudio ● german pro-voice actors free of commission
Klanten die op onze stemmen vertrouwen
Stemmen zoeken
Stemacteurs zoeken
Creëer Project
Beschrijf uw project
Offertes ontvangen
Kies uw stemacteur
Werk goedkeuren
Download uw opname
The history about the German language
The German Language
About the German language
What you need to know about German voice overs. Germany, Switzerland, Austria, Luxembourg, Liechtenstein, and Belgium all have German as an official language.
That equates to around 100 million native speakers and another 30 million who speak it as a second language. With four cases (nominative, accusative, genitive, dative), three genders (masculine, feminine, neuter), two numbers (single, plural), and strong and weak verbs, German is an inflected language.
Many terms are derived from Latin and Greek, with a few acquired from French and Modern English.
The Evolution of the German language
It should come as no surprise that German is a member of the German language family. It was not, however, until the collapse of the Holy Roman Empire that it became an autonomous language.
The Thuringian-Upper Saxon, Upper Franconian, and Bavarian dialects are all included into Standard German. This indicates that German is most comparable to other languages founded on High German dialects, such as Luxembourgian and Yiddish. German shares many similarities with English, Dutch, and Scandinavian languages.
Afrikaans and Frisian languages are also linked. An intriguing grammatical trait of this group is compound nouns, which are formed by combining multiple nouns to form a new one.
Words per Minute for German Voice Over
German writings can grow by up to 35% when translated from English. Reading speeds are slower in German because words are longer. Approximately 20% slower. German and English have comparable syllable rates (which means that speakers of both languages can pronounce a similar number within a given time).
However, owing to the variances in text length, we recommend aiming for 120 words per minute. Please consider the information density and target audience for your video as well. Talking to children? Reduce the speed. Trying to communicate difficult information to a professional audience? Allow them time to absorb it.
Accents and German Voice Over Styles
Although there are minor spelling variations in Switzerland, written German is uniform.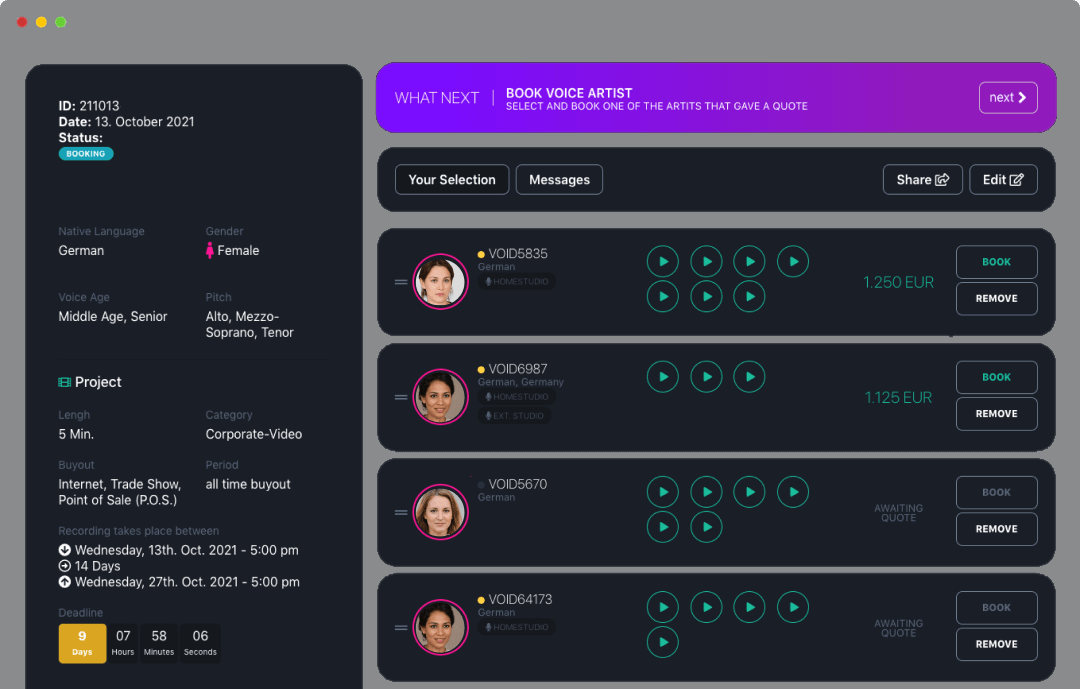 We help you find the right talent.
There is no need to go through the hassle of recording, editing and mixing the audio yourself. We do it all for you! Just tell us what you have in mind and we will bring your idea to life.
Create casting
We make it easy to get a quote.
The quoting process takes a few minutes and includes free revisions until you're happy with the result.
Get in touch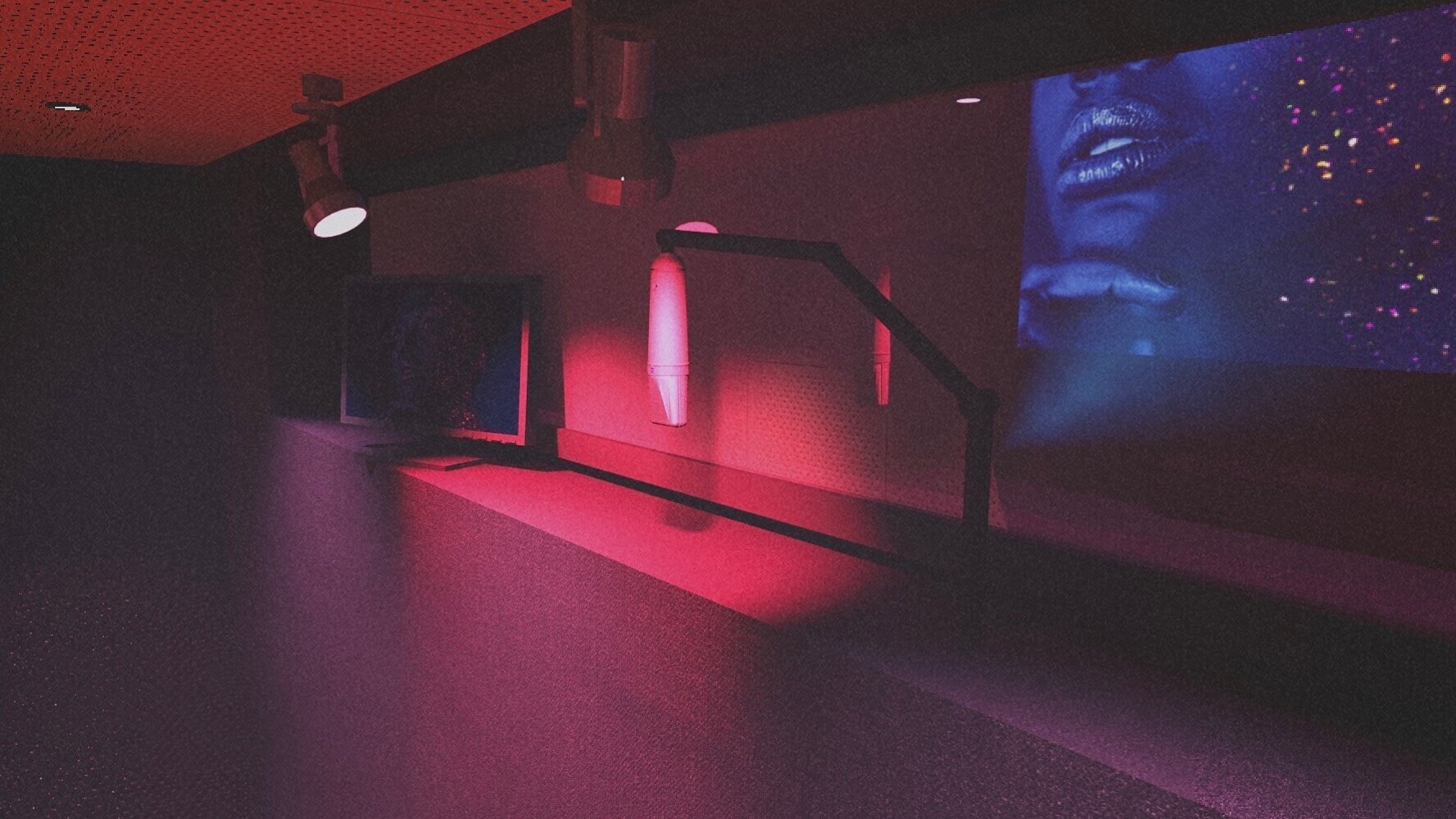 Hire a professional german voice actor for your need
Our voice booking platform brings native professional German voices to your next production! Whether it is a TV commercial, corporate video, audio guide or an explainer video, we have you covered. We have a wide pool of professional German voice artists from the Europe, USA, Asia, and the rest of the globe.
Your Partner for Voices
Hire your german voice actor for your next production.
Our voice booking platform brings professional german voices to your next production! Whether i's a german voice over for commercial, a elearning, or an explainer video, we have you covered. We have a wide network of professional german voice artists from the Europe, USA, Asia, and the rest of the globe.
100+ Talen over de hele wereld voor uw volgende project.
10k+ Professional german available.
k+ Companies use Voicfy for booking german voices. 118941
98% Klanttevredenheid met 24 uur levering.